In recent years, there has been a definite shift in the industry toward eco-friendly cleaning solutions.
Chemicals made using natural- or plant-based components are very good alternatives, but often rely on a harsh chemical 'active' to get the actual cleaning done.
Castle Chemical's GREEN PRO enzyme range is made using natural components, and employ enzymes, not harsh chemicals, to break down build-ups of food waste, uric acid, tough stains, biologic waste and more.
The two flagships of the GREEN PRO enzyme range are GREEN PRO Odourzyme, an enzymatic urine and odour digester, and GREEN PRO Biozyme, an enzymatic trap and drain cleaner and maintenance treatment. These two natural-based, enzymatic formulas provide highly effective cleaning of hard-to-treat build-ups in a way that regular cleaning chemicals can't.
GREEN PRO Odourzyme attacks the source of uric odours, using enzymes to break down and remove uric acid from tiles, grout, hard flooring etc. A typical floor treatment does not break down or remove the uric acid, the water simply 'activates' it, causing a strong urine odour to emanate from the source.
GREEN PRO Biozyme employs specially engnineered enzymes to break down build-ups of grease, food waste, and other biologic waste from traps and drains.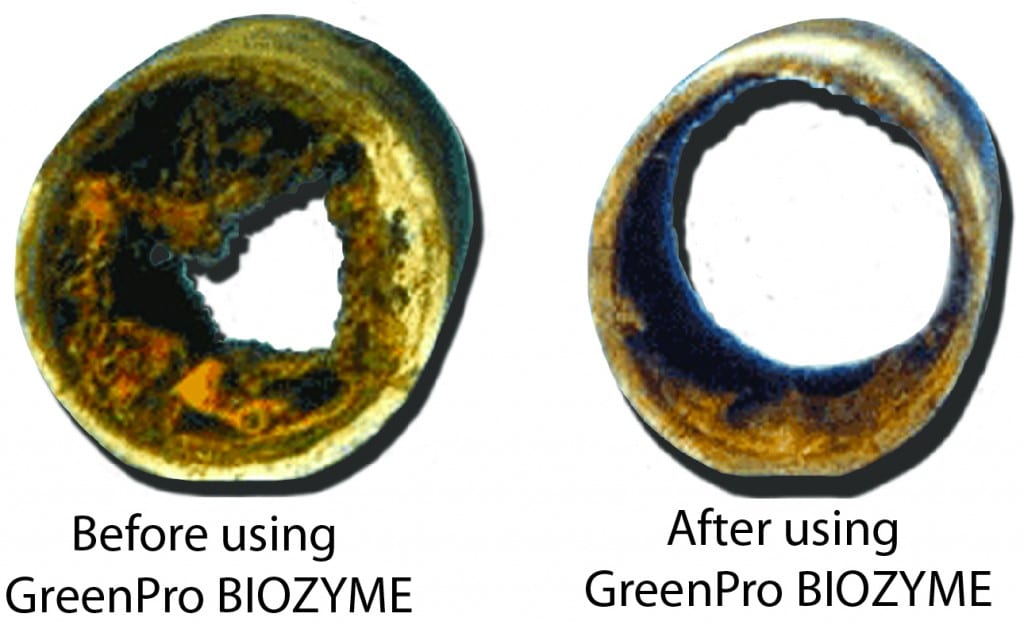 To find out more about Castle Chemicals' Enzyme range, email ccsales@castlechem.com.au or call 02 4014 5555.